Benedictine Monastery of Saint Anne in a very secluded part of Sta. Felomina, Iligan City is one that not many know of. I have been lucky to have visited this spiritual place twice early this year. tThe Benedectine Monastery of St. Anne main house is the first of the many infrastructures that is planned to be built on this large untouched and far-from-the-busy-city-streets land.
Benedictine Monastery of St. Anne in Iligan City
Benedictine Monastery of St. Anne has a new monastery overlooking Iligan City at one side and the Iligan Bay on the other. Just beyond the road bend on the way to the Ma. Cristina Gardens, Sta. Felomina, is a not so used road that brings you to this quiet place of the nuns.
On the main house is a chapel where the nuns say their prayers and where masses are also held. Everyone is welcome to visit and hear the word of God through the nuns who are willing to share it to you. In our little time of visit, the mother superior of the house has shared time and wisdom to us. The monastery also has a shelf full of handmade rosaries and and little momentos to get you by — for yourself or a gift to someone.
The landscape is full of flowers and vegetation, as the nuns tend to the gardens for aesthetic and consumption purposes. If you have time, or in need for a spiritual guidance and enlightenment, visit this quiet and far-from-civilization monastery – one can enjoy the scenery, reflect on life, and bask on wisdom from the nuns.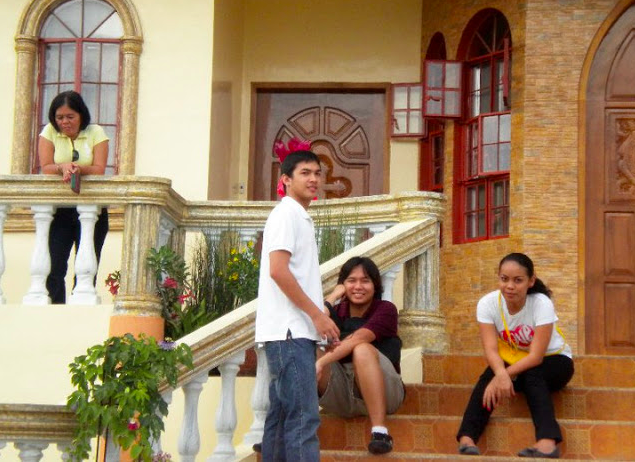 ---
How to get there
How to get to Iligan City: Read: HERE
From City Proper to Sta. Felomina:
Take a Public Jeepney
Ask the driver to drop you off at Ma. Cristina Gardens/ Pryce Gardens
At the stop, look for Habal-Habal, ask to be taken at Benedectine Monastery or just tell them the monastery/house of the St. Anne nuns. Study the map first that way you can tell the the directions.
---
Travel Notes:
Study the map (HERE) of the place! Not many houses are found there for you to ask directions, it's better to be equipped than sorry.
Drive to this place. Rent a car (Iligan City Yellow Pages) or have someone take you there. There aren't any public utility vehicles to take you near or within walking distance to it.
Bring something for the nuns. It's a hostess job to keep her guest happy — but these aren't ordinary hostesses. Bring some food so that they don't have to bother prepping something for you.
Come at around 9-10AM, right after lunch, or 3-5PM. that way they may have finished with the morning prayers, seista and afternoon prayers.
Check out the landscaping. It is far from finished yet. But the nuns have been busy tending the landscape with flowers and vegetation.
Observe proper decorum, Benedictine Monastery of St. Anne is a place of divinity and worship. We appropriate clothing and fight the urge to laugh or talk too loud.
---
Benedictine Monastery of St. Anne
---